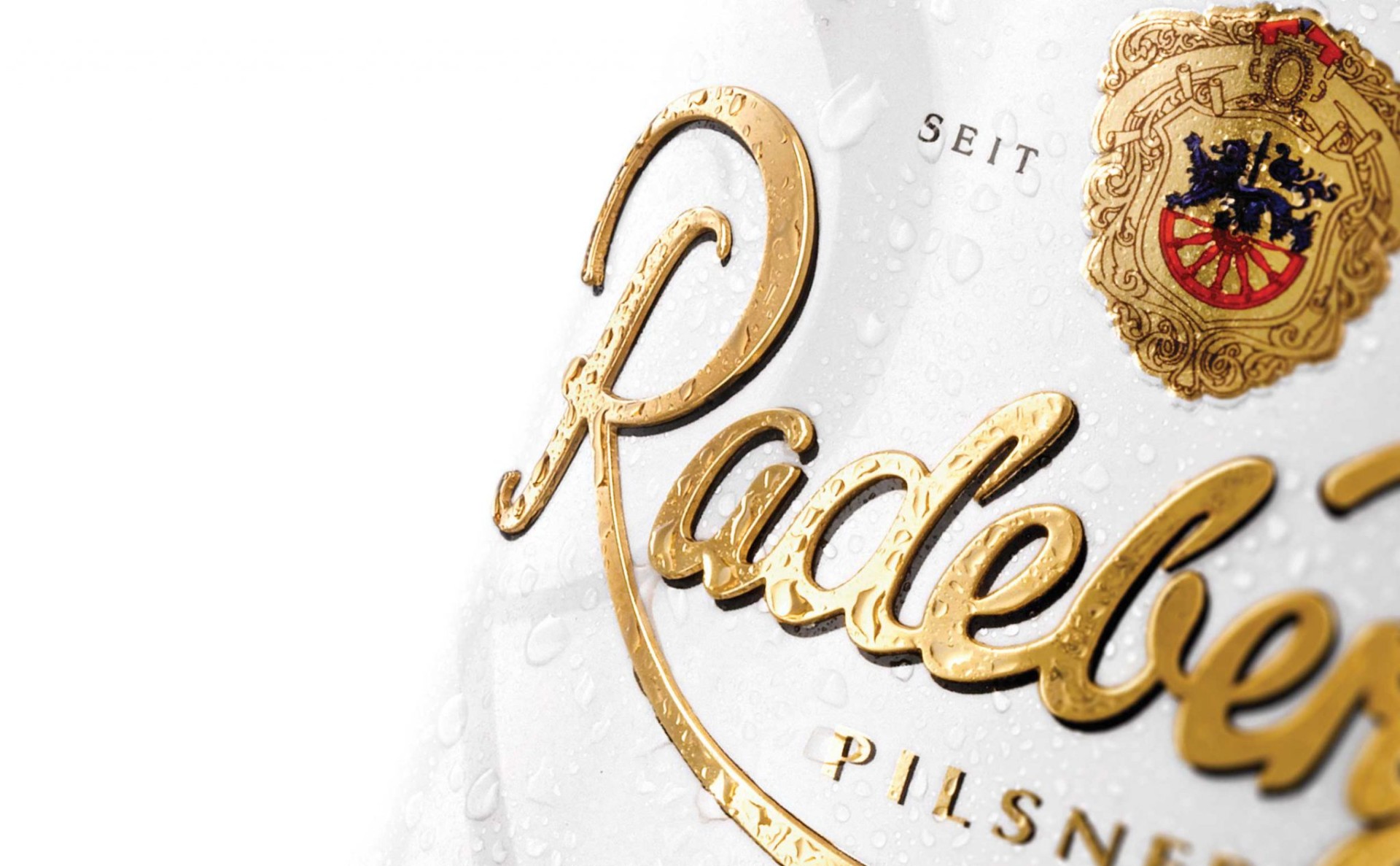 GREAT TASTE DOES NOT KNOW THE MEANING OF THE WORD COMPROMISE.
When you've brewed an iconic German Pilsner as long as we have, you have plenty of time to get it right. However, the true test of greatness is maintaining impeccable standards through all the twists and turns of time – both good and bad alike. Despite the ups and downs of the world around us over the past 140 years, we've never once compromised our technique or ingredients. We remain committed to the ideal of quality over quantity. This means we brew every drop of Radeberger Pilsner in our hometown, as we've always done, to ensure absolute consistency and quality around the world.
Wherever you enjoy the distinctive flavor of Radeberger Pilsner, it will taste as crisp and as fresh as it does straight from the tap in our brewery. Now there's a promise few others can make.


YOU DON'T HAVE TO OWN A SPRING-WATER WELL – BUT IT CERTAINLY HELPS.
If beer is 90% water, then it better be the best water you can find. This was the thinking behind the decision by our original founders to import 2,500 liters of water from Bohemia (Czech Republic) over the Ore Mountains into Radeberg, Germany by horse-drawn carriage. They believed it was the perfect ingredient for their new creation. When they quickly discovered that Bohemian water lacked the softness to which they aspired for their brew, it was used to irrigate the flower beds of Radeberg. Ever resourceful, if it was not good enough for their beer, an alternative use must be found. Ironically, they did not need to go far to quench their thirst. Further exploration close to home revealed that spring water in the nearby Karswald Forest provided the exact smoothness they craved. To ensure generations of quality and exceptional consistency, we simply dug our own well back in 1892. We continue to use this well today for the softest, purest water that enriches every drop of Radeberger Pilsner. As for the other 10% – we add the most exquisite hops and pale malted barley to create a truly distinctive taste that's beyond reproach.


THE FORMULA FOR GREATNESS IS SIMPLE FOR THOSE WHO FIND IT.
There's no telling what can be achieved when passion meets a brilliant idea. That's how we defined the course of German Pilsner. We started with the simplest ingredients – soft, pure water from our own artesian well, exquisite hops, and fine malted barley. We then added the most advanced innovations of the day and spared no effort in the pursuit of perfection. Since 1872, we've charted this path; winning friends and awards along the way. Greatness may sound simple, but it's never easy – and our undying commitment to quality ensures we never drop the ball (or even the bottle).
FOR THOSE WHO SIMPLY WANT THE FACTS.
From the Radeberger pilsner recipe, the brewing process is alarmingly simple considering it was developed by master brewers and produces a leading beer.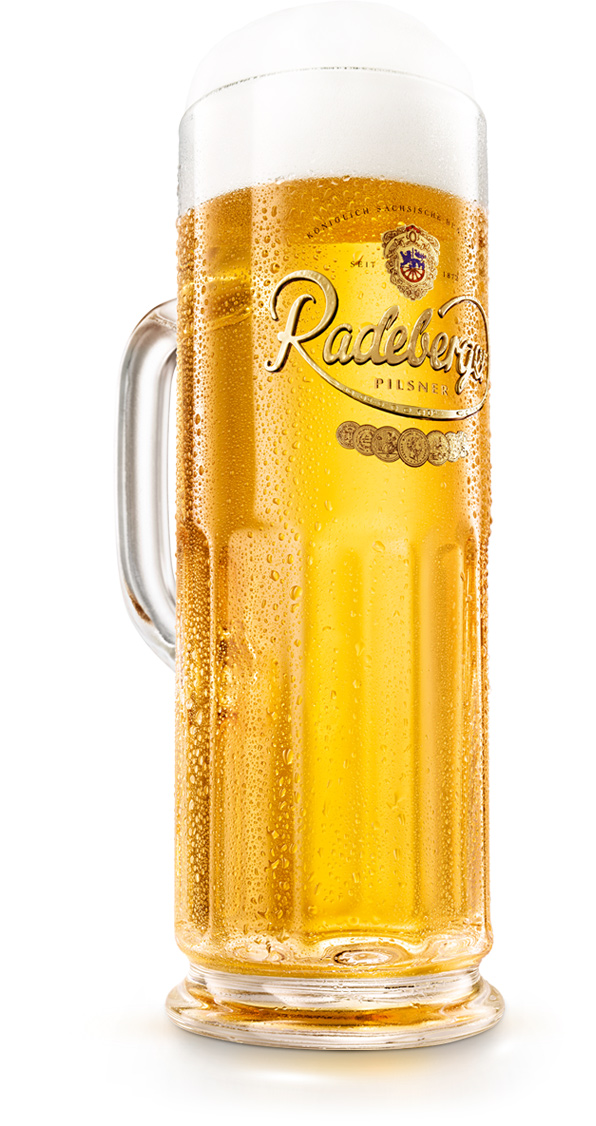 Type
Pilsner
Original wort
11.65%
ABV
4.8%
Carbonation percentage
0.53%
Brewing process
bottom-fermented (lager)
Drinking Temp.
7-9°C
Special Characteristics
Full-bodied, moderate hop bitterness
Characteristics
clear, pale golden color with fine, creamy foam, predominant hops taste with pleasant, subtly distinct note of bitterness
Ingredients
water (soft, from own well)
hops (balanced mix of bitter and aromatic hops)
malt (from choice barley)
yeast (bottom-fermented, from our own pure culture)
Bitter units
33 IBU
NUTRITION FACTS
AVERAGE AMOUNT PER 100ML
| | |
| --- | --- |
| Calories | 172 kJ (41 kcal) |
| Total Fat | <0,5 g |
| - of which saturated Fat | <0,1 g |
| Total Carbohydrate | 2,5 g |
| - of which Sugars | <0,5 g |
| Protein | <0,5 g |
| Salt | <0,01 g |